Arawaza Crystal Kata Gi (Adult)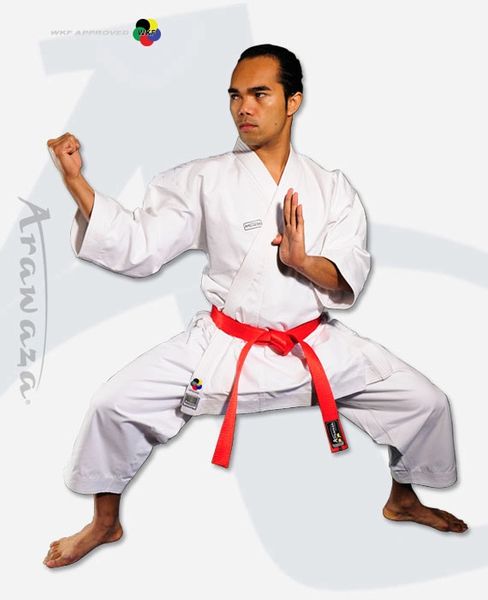 Arawaza Crystal Kata Gi (Adult)
All payments are completed via Paypal. You DO NOT need a paypal account.  If you do not have a paypal account, select "Check Out as a Guest" and you will be able to pay by card.

Gi Size Chart 
3 - 160cm - 12 to 14yrs 
4 - 170cm - 15yrs +
5 - 180cm - 16yrs +
6 - 190cm - 16yrs +

If you are not sure of the size ask your own club instructor, they will be able to give advice on the size of suit needed.
Officially approved by the WKF (World Karate Federation)
Arawaza Crystal is made with the highest quality heavyweight fabric developed exclusively by Arawaza through extensive research and testing with accomplished karate competitors of many styles worldwide to guarantee the best combination of performance, comfort, feel and look from our tournament karate uniforms.
This karate uniform maintains its sharp crisp shape and has unmatched snap effect ideal for when performing fast techniques and moves. Outstanding karate uniform for top Kata practitioners and competitors.
Please allow up to 3 weeks for delivery. All purchases will be passed on via your club instructor.