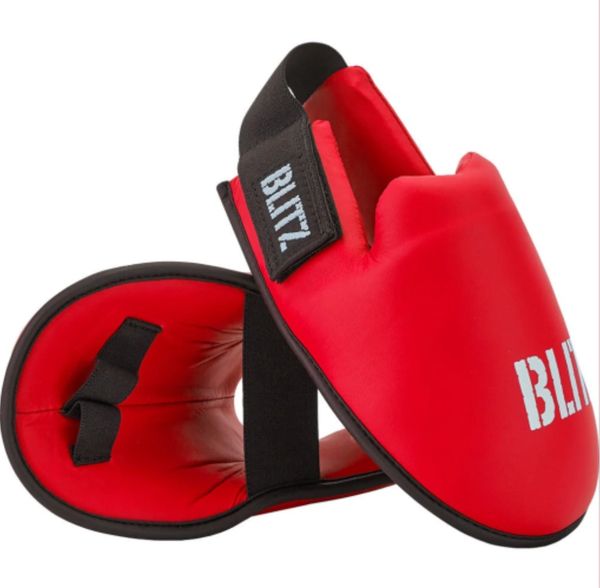 Boots
All payments are completed via Paypal. You DO NOT need a paypal account.  If you do not have a paypal account, select "Check Out as a Guest" and you will be able to pay by card.

Traditional Karate Competition boots, available in Red or Blue. It doesnt matter which colour is worn for normal training in the dojo. But for competition Karate, Red and Blue Boots and Mitts are required. 

UK Shoe Size: 
Small       3 to 5 child 
Medium   6 to 8 adult 
Large      9 to 11 adult

For the safety of the students, sparring kits are required for students Yellow belt (8th Kyu) and above, consisting of Boots, Mitts and Gum Shield. Students entering tournaments need Shin pads, and a Red and Blue sparring kit. Students who are entering International tournaments and EKF Championships need the Adidas WKF Approved Foot and Shin pads to be able to compete. 
Please allow up to 3 weeks for delivery. All purchases will be passed on via your club instructor.