Embroidered Black Belt featuring Name and Japanese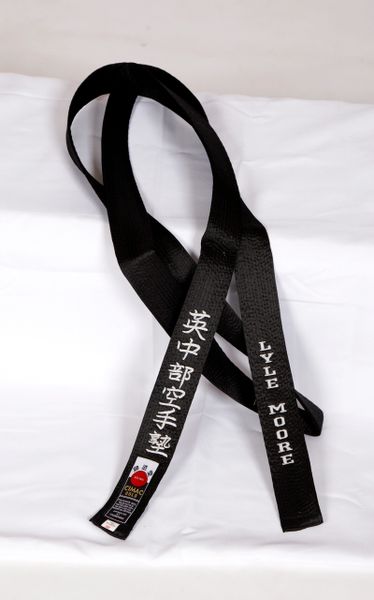 Embroidered Black Belt featuring Name and Japanese
All payments are completed via Paypal. You DO NOT need a paypal account. If you do not have a paypal account, select "Check Out as a Guest" and you will be able to pay by card.

Belts are embroidered with the students name on one side, and England Central Karate Schools written in Japanese Kanji on the other.

Please allow up to 3 weeks for delivery. All purchases will be passed on via your club instructor.